Links We Think Are Really Important:
Great Gatsby got class anxiety right, May 15, 2013
Banned TED talk on job creator myth, May 11, 2013
Class influences where even valedictorians go to college, May 2, 2013
Colleges funnel aid to rich applicants, May 8, 2013
Queer Liberation is Class Struggle,
Optical illusion is a metaphor for capitalism, May 2013
Corporate Social Responsibility is Sometimes a Sham
Study: Low-income Students get Less Merit Aid than Wealthier Classmates, May 9, 2013
Racial Wealth Divide: Why Housing Matters [Infographic], May 8, 2013
Meet the New Middle Class: Who They Are, What They Want, and What They Fear, Apr 25, 2013

Unions Work better than College to Increase Good jobs, Apr 2013
Working for free school lunch?, Apr 29, 2013
Lucky: Whiteness softens cancer and poverty, Apr 27, 2013
Congress Ignores the Poor … Again, Apr 26, 2013
Marketplace Story on Prom Spending quotes Barb Jensen, Apr 26, 2013
Former Burger King worker on Chicago strike, Apr 24, 2013
Will we forget West, Texas?, Apr 23, 2013
People of Color and Those Living on Low Incomes Bearing the Brunt of Climate-change Impacts , Apr 23, 2013
Students hold 'homeless-themed' party, Apr 22, 2013
How Being Poor in America Shaped Every Part of My Life and Forced Me to Live on the Streets (Hard Times, USA), Apr 17, 2013
An Interactive Subway Ride through NYC Inequality
Capitalism Always Makes the Victims into the Criminals, Apr 14, 2013
Academia's Indentured Servants, Apr 12, 2013
It's Time to Raise the Minimum Wage, Apr 11, 2013
Making money off disaster, Apr 4, 2013
Stuck young Americans, Apr 4, 2013
Kale as a classed taste, Apr 4, 2013
British Class Quiz: 'The Wire' Version, Apr 4, 2013
College Fees are a Growing Burden, Mar 31, 2013
The Lincoln Myth: Social Mobility in America
Why Rich People Hate Talking about Inequality, Mar 29, 2013
Social Class at Harvard: The Elephant Under the Carpet, Mar 28, 2013
Bad Credit keeps Workers Out of Jobs
Incomes of bottom 90 percent grew $59 in 40 years Mar 25, 2013
40-year Income Growth only $59, Mar 25, 2013
Karl Marx's Revenge: How Class Struggle Is Shaping the World Mar 25, 2013
Ugly Extremes of Inequality, Mar 24, 2013
Call It What It Is: Class War, Mar 22, 2013
Video: Indigenous ideas of Enoughness, Mar 15, 2013
Millionaires, stop lecturing us on living with less!, Mar 11, 2013
Museums and White Privilege, Mar 6, 2013
Video: Extent of US Wealth Inequality, Mar 2, 2013
Pushing for Fair Public Transit, Jan/Feb 2013
Video: Study shows Wealth Gap Between Whites and Blacks is Tripled, Feb 27, 2013
University's Football Stadium Sold to Nation's Largest Operator of Private Prisons, Feb 27, 2013
Douthat: Poverty's not that bad, Feb 26, 2013
Why Workers Should be Wary of Corporate Wellness, Feb 26, 2013
Just in time for the Oscars: Hollywood & Its Workers, Feb 24, 2013
What happens to the 99 Percenters?, Feb 23, 2013
Video: What does the Sequestration Mean for the Poor, Unemployed and Children?, Feb 21, 2013
A New Initiative To Alleviate College Loan Debt, Feb 21, 2013
Billionaire Who is Driving the Sequester Cuts, Feb 21, 2013
Wage Theft Epidemic, Feb 20, 2013
Sequester 101, Feb 20, 2013
Capital Gains Tax Cuts = Biggest Contributor to Income Inequality, Feb 20, 2013
Excuses, Excuses of the Wealthy, Feb 19, 2013
Sequester Would Cost Jobs, Feb 19, 2013
Obamacare Brings More Bad Jobs, Feb 18, 2013
9 Facts and Figures of Half of the US Population's Economic Status, Feb 18, 2013
Income Inequality driving Residential Segregation?, Feb 16, 2013
1 Percent Captured 121 Percent Gains, Feb 12, 2013
Class Politics of Superhero Comics?, Feb 12, 2013
Breaking a taboo: Revealing how much you pay for college, Feb 11, 2013
Shocking ways America punishes Homeless, Feb 9, 2013
Income Inequality is Much More Worse than You Think, Feb 7, 2013
'Americans are sicker & die younger than people in other wealthy nations.', Feb 4, 2013
America's economic injustice ongoing series: Hard Times USA, Feb 4, 2013
Poor Parents treated like Criminals in America, Feb 3, 2013
2 Years in Jail for Sitting on a Milk Crate, Feb 2, 2013
What movement did Obama's speech miss?, Jan 23, 2013
Unions: Act first, Vote later, Jan 23, 2013
Class Relations from the PBS hit 'Downton Abbey', Jan 22, 2013
Aesop's fable Reinforces Classism, Jan 14, 2013
National Working-Class Student Union, Dec 18, 2012
Conservative Agenda behind Right-to-Work in Michigan, Dec 18, 2012
Race, Class, Violence and Denial: Mass Murder and the Pathologies of Privilege, Dec 17, 2012
We are all Newtown, Dec 17, 2012
The Inequality Crisis in 16 Charts, Dec 12, 2012
Why Discuss Class & Philanthropy?, Dec 7, 2012
How thick is your Class Bubble?, Dec 5, 2012
Not so Sweet Charity, Dec 4, 2012
Who's responsible for the fire that killed 112 garment workers?, Dec 2, 2012
Poverty Changes who You Are, Nov 28, 2012
Restoring Traditional America, Nov 26, 2012
What is Next for Wal-mart Workers?, Nov 26, 2012
Class Wars of 2012, Nov 29, 2012
When Domestic Workers Suffer, the Economy Suffers, Nov 28, 2012
Shocking video: Who Good Samaritans help and don't help, Nov 25, 2012
30+ Examples of Middle to Upper Class Privilege, Nov 14, 2012
What Economic Class are You?, Nov 7, 2012
Working on Thanksgiving: The New Class Divide, Nov 20, 2012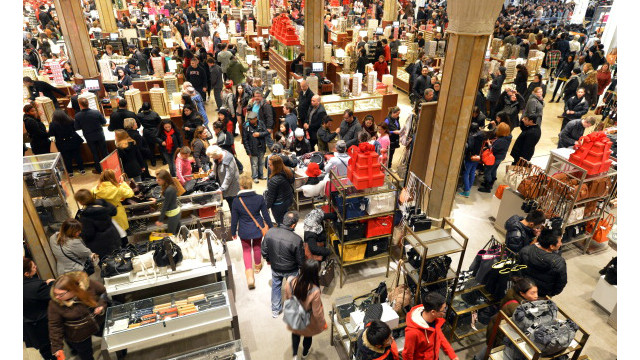 Where is the pathway to good jobs?, Nov 7,2012
Am I Over-thinking Having a baby, Nov 6,2012
Food as New High Art, Oct 26, 2012
 Independent School has honest conversation, with Class Action's help, Fall 2012
Seeing Through the Privilege Haze, Oct 25, 2012
Justin Timberlake and Jessica Biel's Friend Confirms Horrible Rich People Stereotypes In Awful Wedding Video, Oct 25, 2012

A Startling Gap between Us and Them in 'Plutocrats,' Oct 15, 2012
Self Care? The Movement Against Self Care, Oct 15, 2012
Inequality Report Card, Oct 15, 2012
The Self Destruction of the 1%, Oct 13, 2012
Advice for the Next President, Oct 10, 2012
'By my Lights' and 'Studies have Shown', Sept 24, 2012
Chicago Teacher's Strike: Lesson's Learned , Sept 19, 2012
The Environmental Movement on Race and Class, Sept 19, 2012
What's Wrong with Honey Boo Boo, Fall 2012
If it's slow, send home the CEO, Sept 2, 2012
How are non-college youth doing?
How does the US stack up on inequality?
_______________________________________________________________________
Series of columns on class by George Lakey:   
Training Outside the Class Bubble, October 16, 2012
Middle-class confusion about class war
Coming out as a working-class man
What Activists can Learn from Romney's 47%
Riddles of Working Class Politicians
Opening Ourselves to the Realities of Class
_______________________________________________________________________
The lost decade of the middle class
_______________________________________________________________________
     Never Hungry: Food, Class & Passing
_______________________________________________________________________
Is Marriage Becoming a Marker of Class?
_______________________________________________________________________
Why are working people invisible in the mainstream media?
_______________________________________________________________________
Different classes, same classroom
_______________________________________________________________________
Gourmet food at sleepaway camp
_______________________________________________________________________
OECD says US too unequal by Tami Luhby, 6/27/12
_______________________________________________________________________
In suburban America, middle class begins to confront poverty by Izhar Harpaz, 6/26/12
______________________________________________________________
Zombies=poor, vampires=elite by Carlo Rotella, 6/22/12
__________________________________________________________________
Does Social Class Discrimination Affect Teenage Health? by Dr. Thomas Fuller-Rowell, 6/22/12
______________________________________________________________
The Whiteness of Working-Class Studies by Working Class Perspectives, 6/4/12
__________________________________________________________________
The Classist Side of Mayor Bloomberg's War on Soda by Jen Doll, 5/31/12
______________________________________________________________
Straight White Male: The Lowest Difficulty Setting There Is by John Scalzi, 5/15/2012
______________________________________________________________________
The White Working Class Was Bamboozled by David A Love, JD, 5/17/12
_____________________________________________________________________
Should Working -Class People Get B.A.'s and Ph.D.'s? by Briallen Hopper and Johanna Hopper, 3/29/12
______________________________________________________________________
Economic Security Database by Wider Opportunities for Women, 3/29/12
______________________________________________________________________
Better wages, not more diplomas by The Center for Working-Class Studies, 3/26/12
______________________________________________________________________
Media Images of Working Class by Media Awareness Network, 3/15/12
______________________________________________________________________
Huge Student Debts  by Andrew Martin and Ron Lieber, 3/5/12
______________________________________________________________________
Sci-Fi and Social Class by Gina Barrett Putt, 3/5/2012
______________________________________________________________________
Lies and Cheating of the Upper Class by Ian Sample, 2/28/12
______________________________________________________________________
The rhetoric of Luck Among The 99 percent by Celia Emmelhainz, 2/21/12
______________________________________________________________________
Political Delusions About "The Working Class" by The Center For Working Class Studies, 2/20/12
______________________________________________________________________
The Super Bowl of Anti-Worker Legislation  by Hary Targ, 2/11/12
______________________________________________________________________
What Safety Net, Mitt? by Steven Cohen, 2/6/12
______________________________________________________________________
Gold Medal Sell Out: HRC Honors Goldman Sachs by Andrew Beaver, 2/6/12
______________________________________________________________________
An Open Statement to the Fans of The Help by Association of Black Women Historians, 2/2/12
______________________________________________________________________
Class Terms That Disappeared From The Media by Jay Livingston, 1/27/12
______________________________________________________________________
The 99%: "There's Always Money in The Banana Stand" by Gretchen Sisson, 1/13/12
______________________________________________________________________
Dispatches from the Poorest City in America  by James Rhodes, University of Manchester, 1/2/12
______________________________________________________________________
America's Middle Class is Dangling Without a Safety Net by Amy Dean, 1/11/12
______________________________________________________________________
Why Teach For America Is Not Welcome In My Classroom by Mark Naison, 1/18/11
______________________________________________________________________
 A press just for poor people's voices by Tony Robles, 1/23/12 _____________________________________________________________________
The History of Fat Cat Icons by The Center for Working-Class Studies, 1/23/12
______________________________________________________________________
Concepts, Real Life & the Working Class by The Center for Working -Class Studies, 1/30/12
______________________________________________________________________
Complicating White Privilege: Class, Race, and Images of Wilma by Paul C. Gorski, 12/30/11
______________________________________________________________________
Traitors To Their Class by Marjorie Pitchard, 12/20/11
______________________________________________________________________
Can Sitcoms Make It Funny To Be Broke? by Gretchen Sisson, 12/14/11
______________________________________________________________________
4 RESPONSES TO GENE MARKS' FORBES ARTICLE "IF I WERE A POOR BLACK KID":
If I were The Middle Class White Guy Gene Marks  by Kelly Virella, 12/13/11
If I were Rich White Dude by Jeff Yang, 12/13/11
Forbes' Gene Marks Needs To Check His Privileges  by Greg Laden, 12/13/11
______________________________________________________________________
The Diversity of the White Working Class by The Center for Working-Class Studies, 12/12/11
______________________________________________________________________
An Open Letter to the 1% by  National Board of Directors, Interfaith Worker Justice
______________________________________________________________________
The 99%: Money Can't Buy You Class by Gretchen Sisson, 12/5/11
______________________________________________________________________
Cluelessness About Housing & Poor People by Patrick Butler, 12/5/11
______________________________________________________________________
FREE & REDUCED LUNCH KIDS BULLIED FOR BRIGHT ORANGE PASS by Jennifer Kalvinek, 2011
______________________________________________________________________
Is the 'creative class' a classist concept? by Mike Targett, 11/25/11
______________________________________________________________________
Big-Box Chains Steal Thanksgiving by Judy Ancel, 11/22/11
______________________________________________________________________
Taxing the Rich by Chuck Collins, 11/15/11
______________________________________________________________________
Occupiers, Tea Partiers, and the Tenth Commandment by Jeff Jacoby , 11/2/11
______________________________________________________________________
How economic inequality harms societies by Richard Wilkinson, 10/2011
______________________________________________________________________
Move Your Money by Move Your Money Project, 2011
______________________________________________________________________
The 1% who stand with the 99% by Prashanth Kamalakanthan, 2011
______________________________________________________________________
The Reign of the One Percenters by  CHRISTOPHER KETCHAM, Nov/Dec/2011
______________________________________________________________________
So Real It Hurts by Guest Contributor, 10/3/11
______________________________________________________________________
Play Moneyball with The Moneychangers by Matt Witt, 10/4/11
______________________________________________________________________
Occupy DC confronts Chamber of Commerce   by Chuck Collins, 10/6/11
______________________________________________________________________
What the Wall Street Protestors Are So Angry About by Nick, 10/11/11
______________________________________________________________________
Are working-class childhoods happier? by The Center for Working Class Studies, 9/12/11
______________________________________________________________________
Shrinking Financial Aid and College Admissions by Steve Roberts, 9/22/11
______________________________________________________________________
On Violence and Class Warfare by Troy Davis, 9/26/11
______________________________________________________________________
We Could Use a Little Class Warfare Right Now by David. A. Love, 2011
______________________________________________________________________
Rally Around the Buffett Rule byChuck Collins, 9/20/11
______________________________________________________________________
Companies Stop Marketing to The Missing Middle Class by Martin Hart -Landsberg, 9/19/11
______________________________________________________________________
CORPORATIONS ADJUSTING TO A SHRINKING MIDDLE CLASS by Martin Hart-Landsberg, 9/19/11
______________________________________________________________________
Registering the poor to vote is un-American by Matthew Vadum, 9/1/11
 ______________________________________________________________________
Republicans want to raise taxes on working class and poor by The New York Times, 8/30/11
______________________________________________________________________
Some companies pay their CEOs more than Uncle Sam by Peter Whoriskey, 8/31/11
______________________________________________________________________
An Appetite for Moral Panics by Sheezelbub, 8/26/11
______________________________________________________________________
We need not just jobs, but jobs that pay by Barbara Ehrenreich, 8/23/11
______________________________________________________________________
PERCEPTIONS OF INEQUALITY IN THE U.S. by Gwen Sharp, 8/18/11
______________________________________________________________________
Stop Coddling the Super-Rich by Warren E. Buffett, 8/14/11
______________________________________________________________________
Why Riots in London? by Mary Riddle, 8/8/11
______________________________________________________________________
 Americans in denial about inequality: PBS video by Tricia Rose, 7/29/11
______________________________________________________________________
Surprise, surprise: Health Insurance makes people feel better by Gina Kolata, 7/7/11
______________________________________________________________________
Why Charity Boards Should Not Be Filled With Rich People by Pablo Eisenberg, 6/13/11
______________________________________________________________________
You Load Sixteen Tons and What Do You Get? by Lee Ballinger, 6/7/11
______________________________________________________________________
Top Colleges, Largely for the Elite by David Leonhardt, 5/24/11
______________________________________________________________________
Right-Wing Hoaxster Smears Labor Educators by Jane Slaughter and Mischa Gaus, 5/6/11
______________________________________________________________________
5 Things Nobody Tells You About Being Poor by John Cheese, 5/27/11
______________________________________________________________________
The best Tax Day hoax ever! by Traubador33, 4/13/11